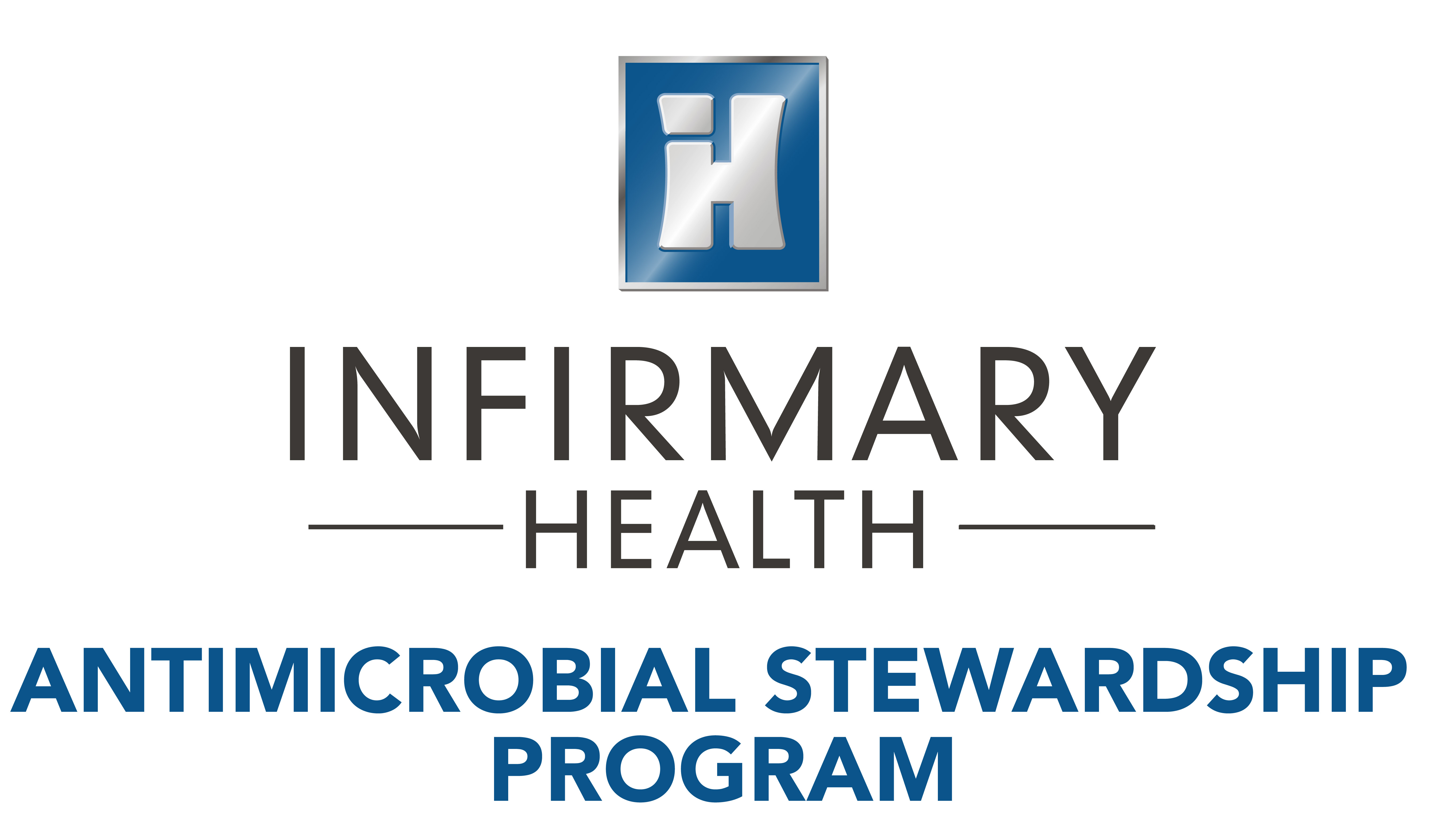 ​Antimicrobial stewardship is the effort to measure and improve how antibiotics are prescribed by clinicians and used by patients. Improving antibiotic prescribing and use is critical to effectively treat infections, protect patients from harms caused by unnecessary antibiotic use and combat antibiotic resistance.

Infirmary Health maintains an interdisciplinary Antimicrobial Stewardship Program (ASP) that was established to promote safe, appropriate and cost-effective antimicrobial therapy to minimize the development of resistant infections. Led by infectious diseases-trained physicians and pharmacists, the program provides support to patients and clinicians at all Infirmary Health hospitals, clinics and free-standing emergency departments.
​
Mission: To ensure patients and residents across all Infirmary Health facilities
receive timely, effective and safe antimicrobial therapy.

Vision: To use innovative, evidence-based strategies to transform
antimicrobial use and prescribing.
Pharmacy Leadership

Medical Directors

ASP Links
Related Blogs:
Infirmary Health partners with CDC for U.S. Antibiotic Awareness Week 2023
Contact: ASP.Rx@InfirmaryHealth.org