Thomas Hospital - Birth Center
Thomas Hospital's birth center has been providing family-centered pregnancy, childbirth and after birth care close to home for over 60 years. Located in Fairhope, Alabama, our award-winning birth center focuses on the comfort and health of both mother and child. The Birth Center received Blue Cross BlueShield of Alabama Designated Distinction Center for Maternity Care.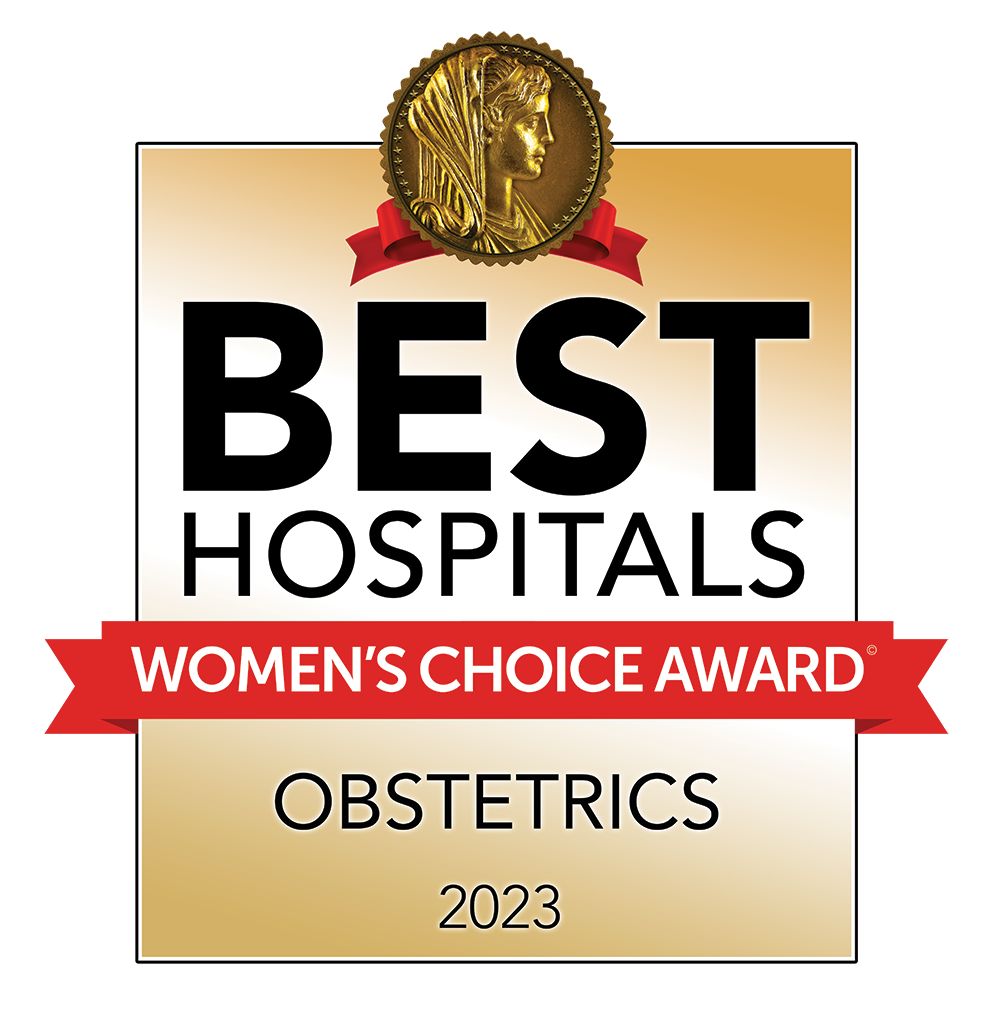 Thomas Hospital has been honored as a "Best Hospital" for obstetrics by the Women's Choice Awards. Learn more about Infirmary Health's Women's Choice Awards.
Take a virtual tour
Level II Special Care Nursery
Mobile Infirmary's nursery is ready to serve all families with routine care and beyond. Our Level II nursery designation benefits all our families because each infant is able to be seen by a neonatologist prior to being discharged to bring peace of mind to families. Neonatologists are physicians that are trained to focus solely on newborns and specialize in care for sick and preterm infants in the hospital.
When a baby requires advanced level of care for moderate to high-risk conditions, we are able to keep mom and baby together at the facility. Your baby will receive individualized, specialty care from our dedicated team of experts including our neonatologist, neonatal advanced providers and nurses who are specialized and certified in caring for the youngest patients in need. The neonatologists have access to advanced imaging options and always have a certified OB-GYN available.
Our care team members guide you through your newborn's stay in the special care nursery, communicating and educating you about your baby's progress, teaching you about your baby's medical condition and providing resources to educate and support you through this challenging time. We are here to help guide you through this experience, working together to get your baby safely home as soon as possible.
Before You Deliver
Education and Support Groups
Our education classes ensure that expecting mothers have the knowledge they need to care for their newborns and feel empowered.
In-Person Classes
Childbirth Education
Newborn Care & Infant Safety
Breastfeeding
Sibling Celebration
Baby Bistro - Lactation Support Group
Visit our events page to find an upcoming class near you.
Admissions
Pre-admission Registration
Please call (251) 279-1373 to schedule your appointment for the pre-admissions process. In the event you reach our voicemail, please leave your name, phone number and your due date.
Insurance and Financial Counseling
Insurance coverage can sometimes be complicated and confusing. Be well-informed about your insurance coverage. Verify the maternity requirements and benefits with your insurance company to avoid any last minute surprises. Your insurance may require that you are pre-certified prior to admission to the hospital. Bring an identification card and insurance card with you.
If you do not have health insurance, you can enroll in our Obstetric Prepaid Program. This program provides you with considerable financial benefit.
For more information, call 251-435-2446 or 251-435-2549.
Admission Process
When you arrive at the hospital, go to admissions, located on the first floor by the Main Entrance.
If it is after 8 p.m., the weekend or you are in active labor, enter through the emergency department.
For your privacy, your support person may be asked to remain in the waiting room while admission procedures are completed.
While You're at the Hospital
Visitation
For more information regarding our visitor policy, please visit here:
Lactation Support
Thomas Hospital offers lactation counseling on proper breastfeeding and breastfeeding supplies from trained nurses during your hospital stay. Contact our lactation consultants about any questions you may have, (251) 279-2004.
LifeSouth Cord Blood Donation Program
Infirmary Health participates in public cord blood donation to help patients in need around the world. Please see LifeSouthCord.org for details.
telaGen Placenta Donation Program
telaGen is available at Thomas Hospital and provides patients in need the ability to receive donated tissues to aid in their healing journey. telaGen's vision is to be the premier provider for birth tissue donation programs for patients and communities throughout the nation. Click here to learn more.
Discharge
You and your baby's length of stay in the hospital depends on your individual health after the delivery. Typically, women who give birth vaginally with no complications are released from the hospital two days after delivery. Mothers who give birth by cesarean section with no complications are released from the hospital three to four days post-delivery.
Your doctor will determine when you and your baby are ready to go home. Along with nursing staff and care coordinators, they will provide detailed instructions for your continued care and recovery at home.