MyIHChart & Bill Pay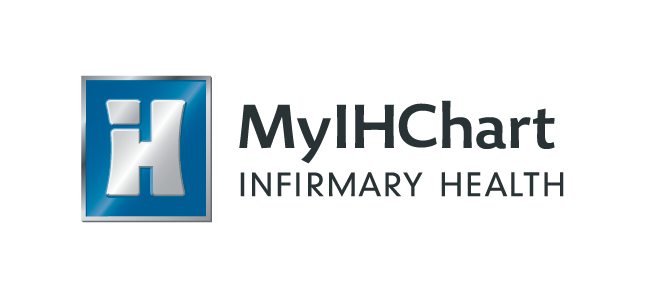 To increase patient access to their medical records and personal health data, Infirmary Health offers MyIHChart to our patients. Through this service, patients can view their medical records at anytime and anywhere so that they can be as informed as possible about their personal health.
MyIHChart provides an Invaluable tool to our patients to help them take control of their healthcare.
You can use MyIHChart to:
Access your Medical Record - review your health and issues from the comfort of your own home.
Access your Test Results - no more waiting for a phone call or a letter - view your results and doctor's comments within days.
Request Prescription Refills - send a refill request for any of your refillable medications.
Review Appointments - review the details of your past and upcoming appointments.
Click here to access MyIHChart
Bill Pay
Mobile Infirmary
Thomas Hospital
North Baldwin Infirmary
Infirmary Medical Clinics