Thomas Hospital Internal Medicine Residency
Learn more about Thomas Hospital's Internal Medicine Residency Program from both faculty and residents.
The mission and vision of the Thomas Hospital Residency Program is to provide excellent internal medicine training and to create physician leaders who will serve the community with integrity and the highest standards of medical care.
In addition to core internal medicine clinical training, the program emphasizes the integration of new technology including bedside ultrasonography, simulation lab training, a telemedicine rotation and a rotation with the Associate Program Director, Dr. Daren Scroggie, who is board-certified in clinical informatics. All robust Epic functionalities are taught and emphasized. The faculty critique Resident bedside examination and interview skills, many of which were passed down from various masters of the American College of Physicians. Further, the Quality Review and Journal Club conferences inculcate the use of evidence-based medicine and the development of critical thinking skills. Harrison's Principles of Internal Medicine is the premier internal medicine textbook and is utilized extensively in the didactic lecture series.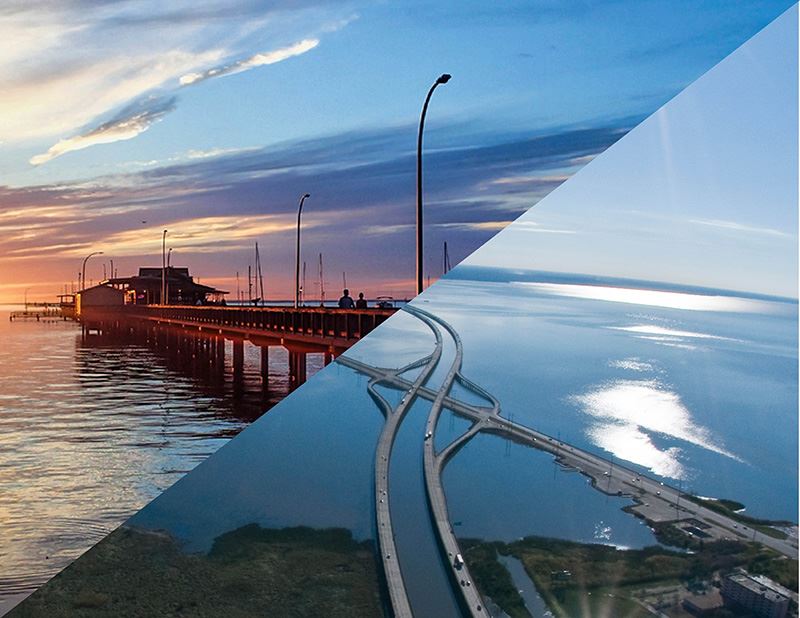 ​
Rotations
Sixty percent of Resident time is devoted to medical services at Thomas Hospital, with teaching divided between the hospitalist staff members and the core faculty ward attendings. The remaining time is devoted to diverse ambulatory internal medicine rotations and sub-specialty electives at Diagnostic & Medical Clinic and with other private practice physicians in the community.
There are state-of-the-art new ambulatory clinics in Saraland (Northside Clinic), Mobile (Hillcrest Clinic), and in Daphne (Malbis Medical Office Building). Residents also have the opportunity to rotate through freestanding emergency departments as part of their four-week core Emergency Medicine rotation. A weekly half-day resident continuity clinic at the Thomas Hospital Internal Medicine Clinic in Fairhope is under the direction of Dr. Bill Goetter and other board-certified Internal Medicine Faculty .
Conferences
Infirmary Health offers a number of conferences to its Residents. The Quality Review noon conference includes interactive case discussions emphasizing the integration of multiple diagnoses, symptom and physical findings, history, laboratory, and imaging results, as well as literature input. Critical thinking is emphasized and there is a vigorous exchange of management approaches from core faculty members participating in these discussions.
Journal Club consists of one presentation weekly by OMS-3 students. Articles from reputable journals such as the New England Journal of Medicine, the Annals of Internal Medicine, and JAMA are reviewed. Evidence-based medicine is introduced in the inaugural Journal Club lecture focusing on the Cochrane Review. Students and Residents learn to differentiate between peer-reviewed articles with sound statistical methodology versus internet "searches" which may support a specific agenda.
Noon Didactic "lunch & learn" Lectures on Tuesdays and Thursdays with presentations from faculty in Internal Medicine and various subspecialties reference Harrison's textbook of medicine and other evidence-based resources.
Pharmacology Fridays (led by a PharmD) are noon lectures that include an examination of drug-drug interactions, utilization of EPIC tools relating to medication reconciliation, and dosing based on metabolic parameters, body weight, surface area, etc. Pharmacogenetics, drug fate, and metabolism are reviewed, and there is an emphasis on antibiotic stewardship and newer biologic medications.
American Board of Internal Medicine and USMLE Step 3/Comlex Level 3 Exam Review Sessions are scheduled twice a week with Dr. Holly Pursley. During these hour-long sessions, Step 3 Exam and Internal Medicine Board review questions are discussed, and residents actively participate in answering questions. These sessions cultivate an understanding of the material covered in preparation for the upcoming exams. Residents are provided with individual subscriptions for Board/Step exam review materials.
Monday Matters is a Resident led teaching/presentation series with the aim of improving understanding of core Internal Medicine concepts, as well as improving Resident podium presentation skills. In the process, Residents gain scholarly activites.
Simulation Training and POCUS (Point of Care Ultrasound) Workshops occur throughout the year under faculty direction using our Blue Phantom Ultrasound Training Models so that residents may safely learn and practice procedures such as thoracentesis, central venous line placement, paracentesis, lumbar puncture, arthrocentesis, and arterial line placement. Residents are provided with SonoSim education training modules to enhance their expertise in ultrasound usage.
Although interns are the primary doctors in the inpatient setting, senior residents and faculty provide close supervision so that safety of care is constantly subject to supervisory interaction and feedback.
Click here to view the faculty affiliated with the Residency Programs.
Ward Teaching Rounds
Since involvement and respect for multidisciplinary team members is such an important element of effective and safe patient care, the residents are instructed and encouraged to do a pre-conference huddle with the various team members during which input from all team members is solicited. A model for this activity is our morning Safety Huddle which involves all members of the hospital team.
Academic Teaching Rounds
Academic teaching rounds occur daily with the Attendings. Patient care, treatment, and discharge plans are reviewed.
Research & Scholarly Activity
Our physician residents are actively engaged in research and scholarly activity presenting work at local, regional and national conferences including the Southern Medical Association, the Medical Association of the State of Alabama, the Southern Society of General Internal Medicine, the Alabama Chapter of the American College of Physicians, the Congress of Clinical Rheumatology, the American College of Cardiology, the American Thoracic Society, the American Society of Clinical Oncology and CHEST, the American College of Chest Physicians. Learn more about our research and scholarly activity by clicking here.
Community Service​
At Thomas Hospital, Residents have been actively involved in community health fairs including cancer screenings, Alabama Free Clinic Diabeties Tele-education Project and during COVID-19 they provided patient treatment, drive-thru screenings, and vaccinations.
Well-Being
Resident/physician burnout is an important concern. Well-being is a priority in the Thomas Hospital Internal Medicine Program. Academic rigor and excellent training in patient care are complemented by activities that promote Resident emotional, physical, and spiritual well-being. Dr. Holly Pursley, director of well-being, facilitates programs that encourage community amongst residents. A Sunset Dinner Social overlooking beautiful Mobile Bay is planned annually, in addition to other events throughout the year. Residents are invited and encouraged to enjoy the wonderful outdoor activities in our area, such as biking at the Gulf State Park, kayaking, paddle boarding, golfing, fishing, boating, bird watching, and running. Thomas Fitness Center, located on the hospital's campus, has modern equipment and a well-trained staff, and provides affordable and responsible health promotion. Residents are encouraged to participate in local charity events such as the Angel Tree program at Christmastime. Resident work hours are frequently reviewed ensuring ACGME compliance and personal protective equipment is readily provided. The Thomas Hospital Resident lounge, sleep area, and conference room are beautiful and state-of-the-art. Residents are provided with convenient access to food, both in the residency suite and the hospital, and a designated lactation area is available. Additionally, Residents have available to them five free counseling sessions through the Infirmary Health Employee Assistance Program.
In addition to monthly reviews of evaluations and performance data, the Resident semi-annual review with core faculty provides an opportunity to detect fatigue, burnout, and well-being. Peer-selected Residents also serve as a voice for Resident concerns.
Advanced skills in the use of Epic reduce the average daily click count from 7,000, which has been reported in various Internal Medicine clinics, to half of that through focused attention and education by the informatics team. Resident notes are reviewed by faculty to identify non-essential tasks and have them reassigned to paramedical staff. Subject matter mastery also contributes to wellness, hence the emphasis on educational conferences, "one on one" teaching, feedback drills, and mentorship programs. Scheduled Town Hall meetings with residents and faculty and combined social events provide an opportunity for more informal discussions of the Program's aims, goals, and methods.
The grounds at Marriott's Grand Hotel in Point Clear are a beautiful destination.
Location
Thomas Hospital is located in Fairhope, Alabama, a small, charming town that carries the honor of being named one of Southern Living's best towns in the South. Fairhope is located on the eastern shore of Mobile Bay and is known for its walkable downtown, laid-back atmosphere, and excellent public, private, and parochial schools. Residents enjoy the superb location. In addition to the beautiful walking trails on the bluffs overlooking Mobile Bay, the short commute to Mobile offers the advantages of a metropolitan city and the 45-minute drive to the sandy shores of the Gulf of Mexico makes for a great weekend or evening adventure. Sailing, hunting, and fishing are popular sports, but if you want to take it easy and relax, grab a chair, and take in one of the spectacular sunsets Fairhope has to offer.
For more information about the Internal Medicine Residency Program at Thomas Hospital, email imresidency@infirmaryhealth.org or call Ana Peters at (251) 279-1529. Join us on twitter, @TH_IMRES, or CLICK HERE.