Coby Harrison, M.D. receives 40 Under 40 honor for 2023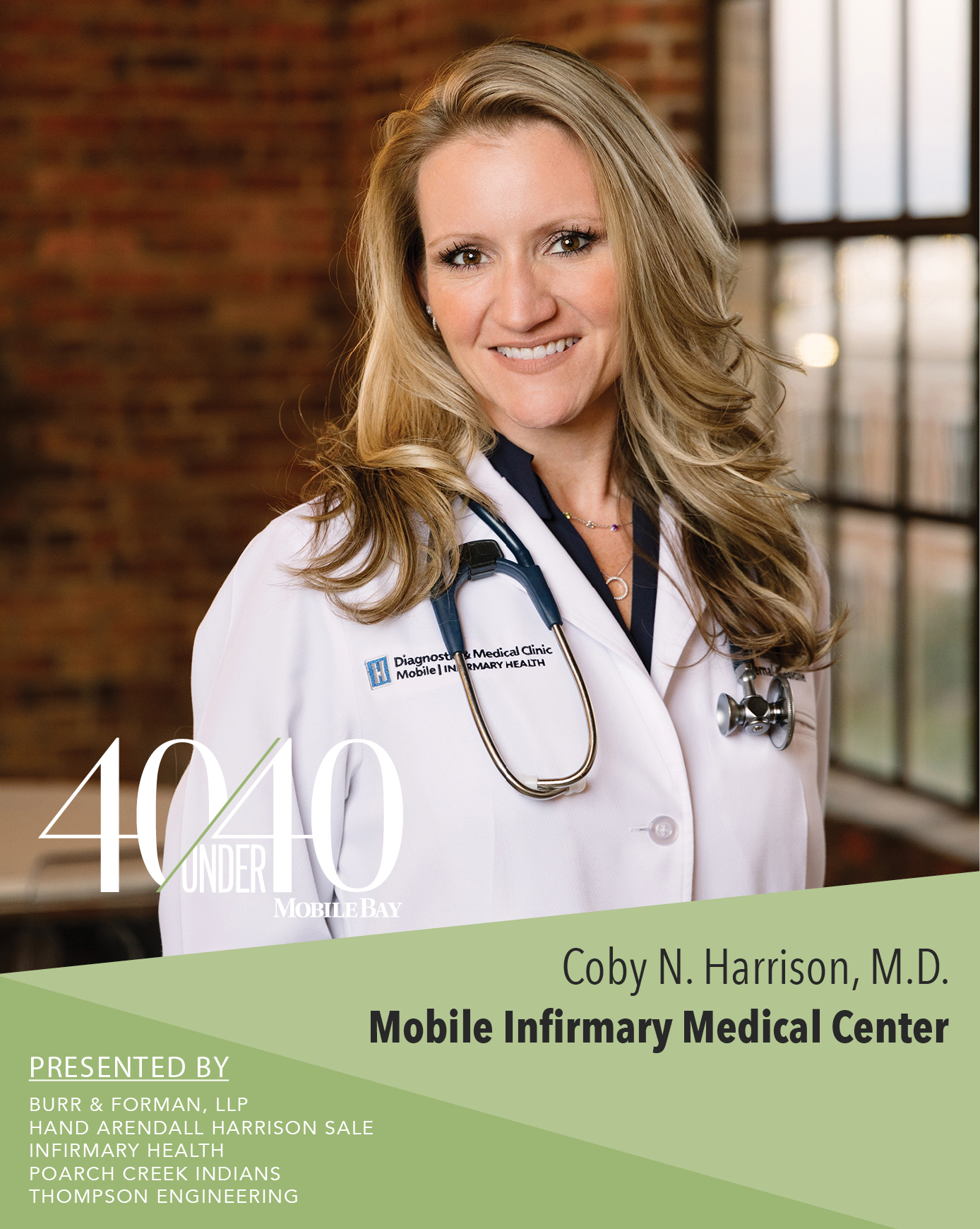 Congratulations to one of our very own, Coby Harrison, M.D., for recently being honored as a member of Mobile Bay Magazine's 40 Under 40 Class of 2023!
Dr. Harrison is a 2004 graduate of Baker High School and completed a Bachelor of Science with Spring Hill College in 2008. She received her medical degree from the University of Alabama at Birmingham in 2012. Following the completion of medical school, she returned home to Mobile for her residency with the University of South Alabama. A board-certified internal medicine physician with Diagnostic and Medical Clinic, she led the development of testing procedures and safety protocols during the pandemic and established DMC's respiratory evaluation centers in Mobile and Baldwin counties. For this, she received the outstanding citizenship award in 2021.
Alma Mater: Baker High School; Spring Hill College; UAB School of Medicine
Hometown: Mobile
Spouse + children: Dr. Jason Harrison; James (23), Matthew (21), Madison (8), Abigail (5), Caroline (3)
What did you want to be when you grew up?: A veterinarian or a doctor
Where would you take an out-of-town guest to eat?: The Royal Scam
High school superlative: Best Hair