National Breastfeeding Month | Meet our Lactation Consultants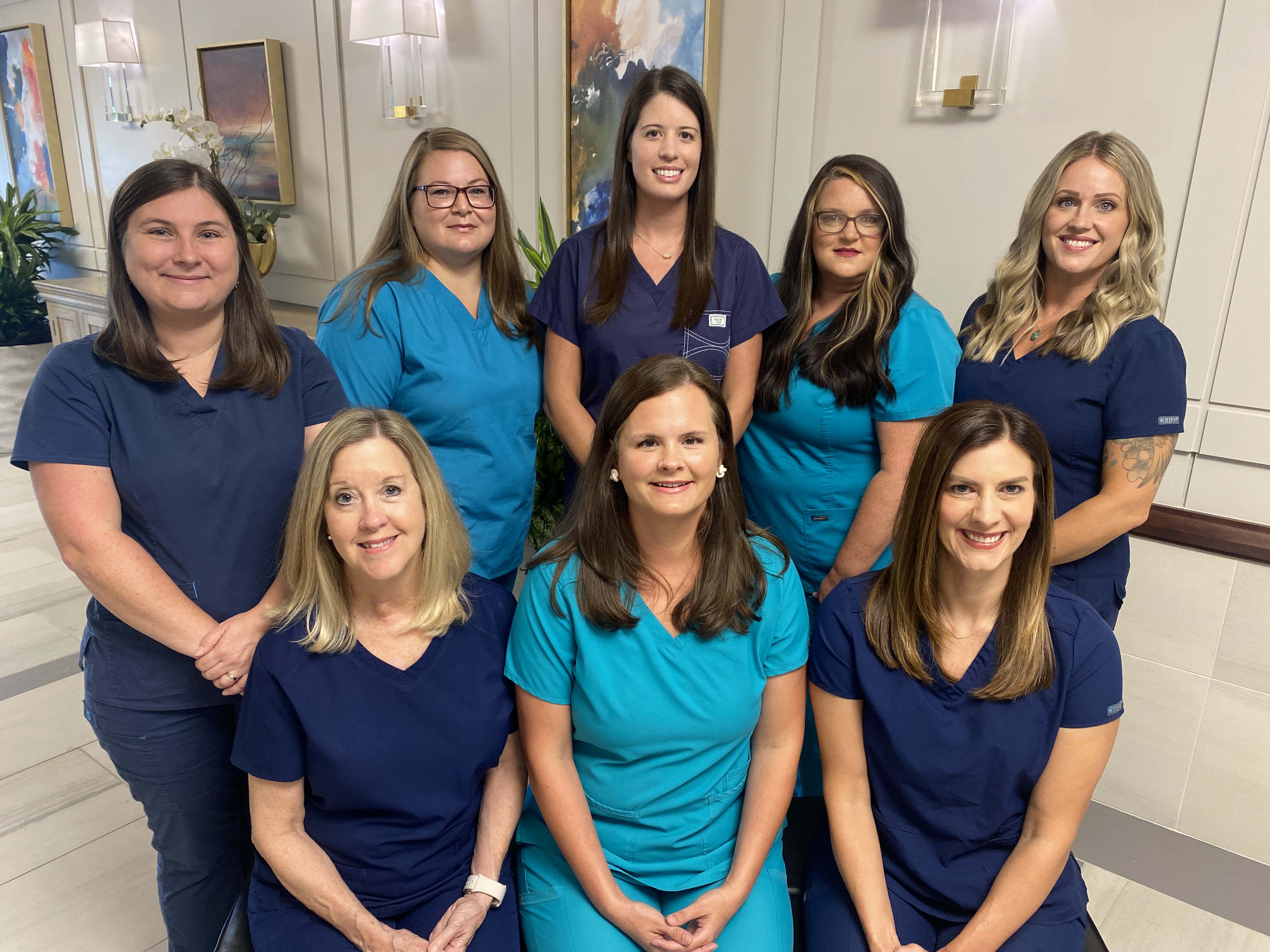 While breastfeeding can be a challenge both mentally and physically, Infirmary Health's certified lactation consultants are here to provide moms with education, support and guidance on their breastfeeding journey!
Infirmary Health's lactation consultants are registered nurses and have also received certification (or are board-eligible) as a Certified Lactation Counselor (CLC) or International Board Certified Lactation Consultant (IBCLC). Both certifications require extensive training and certification exams.
Lactation consultants provide education and support to moms at each step in their journey including pre and postpartum as well as at the bedside following delivery. They help moms with a wide variety of breastfeeding challenges such as latching, breastfeeding holds, tongue-tie, milk supply, and plugged ducts. In addition, they can help develop a plan for pumping and returning to work.
For National Breastfeeding Month we want to recognize these women and their hard work to support moms in Mobile and Baldwin Counties!
Mobile Infirmary:
Sarah McDavid
Susan Mosley
Catherine Owler
North Baldwin:
Christa Rudat
Mckenzie Coleman
Thomas Hospital
Jami Allen
Harmony Johnson
Patty Curtis
Learn more about breastfeeding education classes at infirmaryhealth.org/events.