Dr. Russell Goode honored a member of 2022's 40 Under 40 Class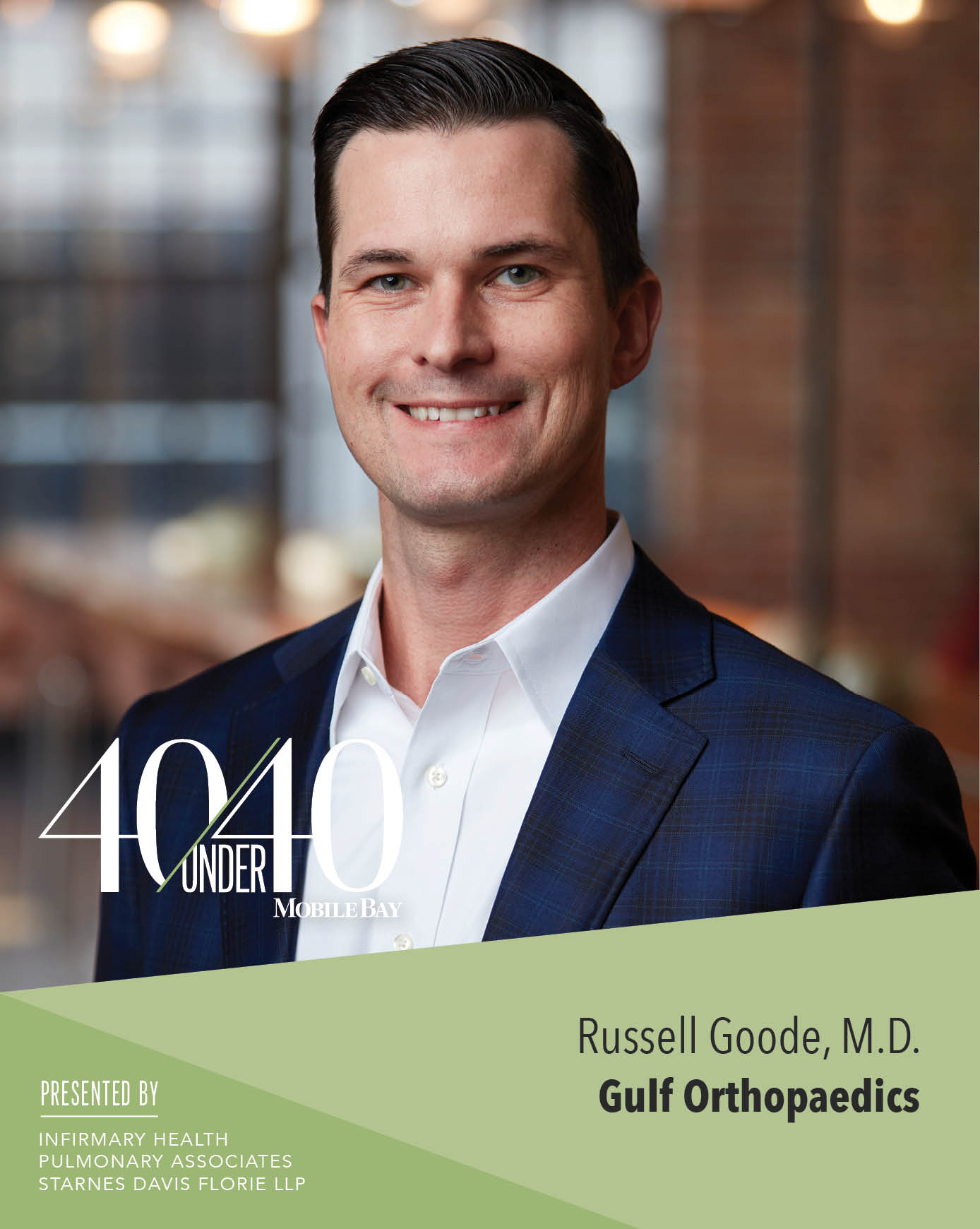 Congratulations to one of our very own, Russell Goode, M.D., for recently being honored as a member of Mobile Bay Magazine's 40 Under 40 Class of 2022!
Dr. Goode is an Orthopaedic Traumatologist with Gulf Orthopaedics. The only fellowship-trained orthopaedic trauma surgeon in Mobile community hospitals, Dr. Goode has assisted in the development of trauma protocols and system efficiencies for local hospitals to improve patient care. This directly affects the Lower Alabama community by ensuring they receive the appropriate care as quickly as possible. Dr. Goode is also the presiding board member of the Frederick N Meyer Residents Fund, a nonprofit organization that provides scholarships and educational support to orthopaedic residents, and he was recently voted onto the executive board for the Infirmary Physician Alliance.
Alma mater: University of South Alabama
Hometown: Florence, Ala.
Spouse + Children: Sarah; Scarlett (5), Celeste (3), Cecilia (5 months)
Best advice you've ever received: You are as good as anyone and better than no one.
Where would you take an out-of-town guest to eat? Butch Cassidy's
What did you want to be when you grew up? Heavy Equipment Operator. I loved the big trucks and cranes.
Hidden talents: Woodworking — and I've still got all my fingers.
Favorite thing about your job: Helping guide patients through injuries and recovery from what can be the most unexpected day of their lives.