Infirmary Health expands Coastal Medical Group is expanding Internal Medicine services to the McCullough Institute in Gulf Shores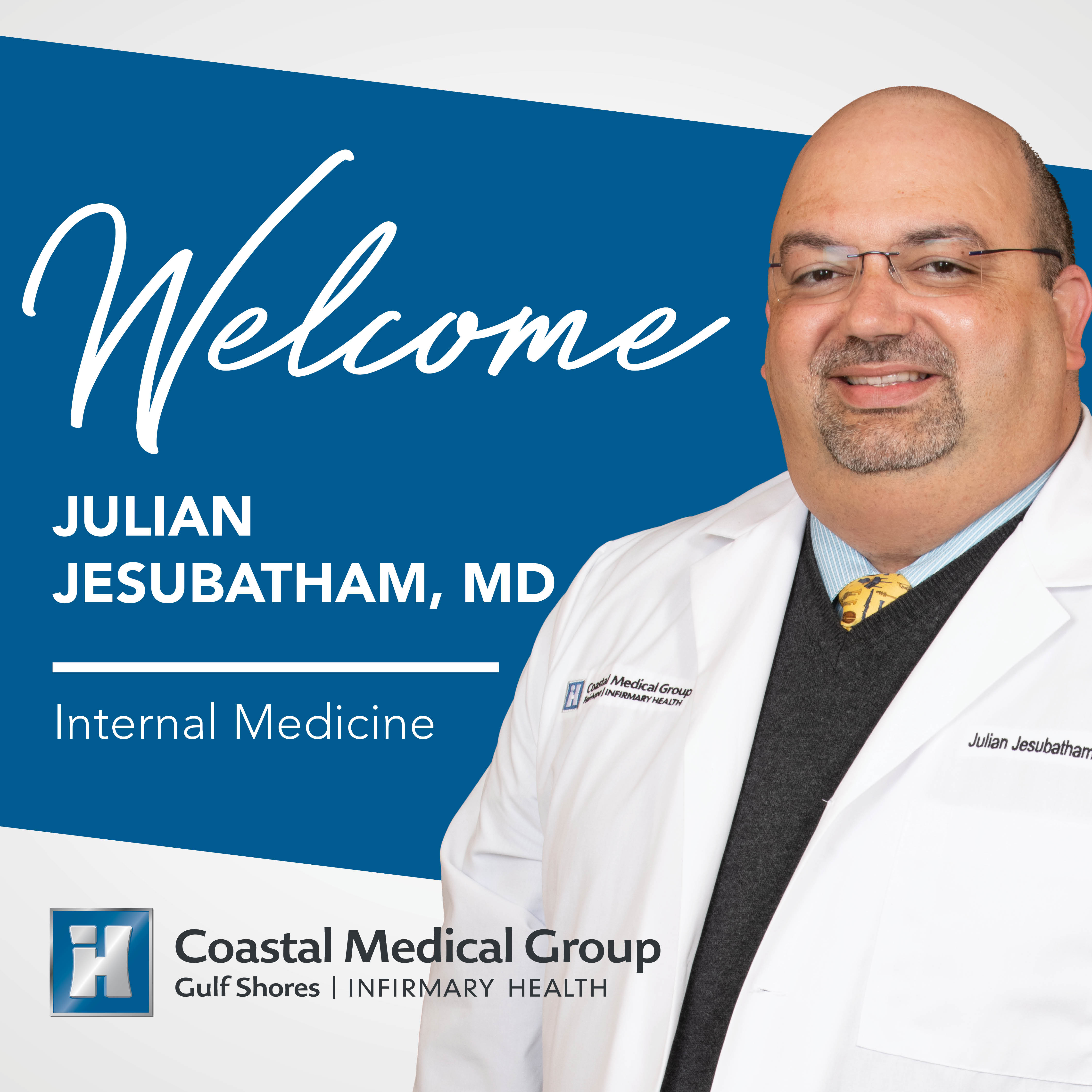 Infirmary Medical Clinics (IMC) is proud to announce the newest location of Coastal Medical Group in Gulf Shores, AL. Specializing in internal medicine, this location will be conveniently within the McCullough Institute at Craft Farms.
Julian Jesubatham, M.D., will lead Coastal Medical Group at this new location. Dr. Jesubatham is an experienced, board-certified internal medicine physician and has served south Baldwin County for the last five years. He is a graduate of St. George's University and completed his residency with Seaton Hall University. Prior to establishing his practice in Gulf Shores, he served multiple communities in Mississippi. As an internal medicine physician, Dr. Jesubatham specializes in the prevention, diagnosis, and treatment of adult diseases promoting overall health for his patients.
Coastal Medical Group | Gulf Shores is located at 350 Cypress Bend Dr., Suite 104. Office hours will be Monday – Friday from 8 a.m. – 5 p.m. To schedule an appointment please call 251-967-7690 or visit infirmaryhealth.org for more information.
###
Coastal is an affiliate of Infirmary Medical Clinics (IMC) and has three locations in Baldwin County. IMC serves the entire Gulf Coast region with more than 60 physician practice locations covering more than 40 specialties. IMC continues to expand its network of quality physicians and medical clinics in an effort to further bolster Infirmary Health's position as the FIRST CHOICE for healthcare in the region.