American Diabetes Association Diabetes Alert Day
Category: Education
Posted On:
Written By:

Amanda Akey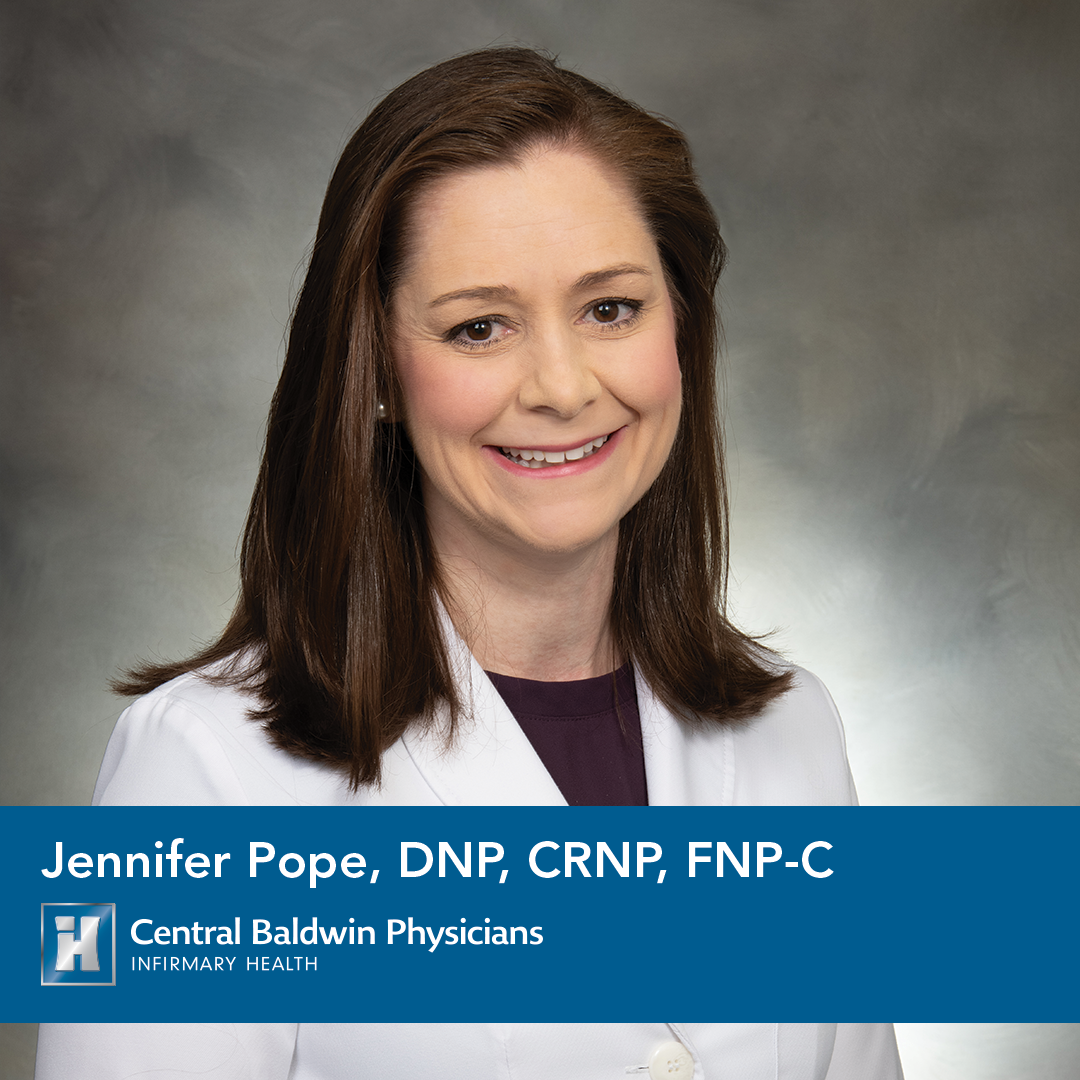 Today is American Diabetes Association Diabetes Alert Day and Jenni Pope, DNP, CRNP, FNP-C, encourages you to focus on your risk factors and the seriousness of diabetes.
Jennifer Pope, DNP, CRNP, FNP-C, is a nurse practitioner serving Baldwin County at Central Baldwin Physicians. She shares with us, "It is important for patients to take an active role in the management of their diabetes. Patients can dramatically improve treatment outcomes by gaining an understanding of the disease and working with their providers to optimize treatment goals. There are multiple types of diabetes, but the two most common are type 1 and type 2 diabetes mellitus. Diabetes is a complex disease that requires appropriate coordination of care between patients and providers. This requires multidisciplinary care that can include primary care, endocrinologists, ophthalmologists, podiatrists, and registered dieticians. Recent technological advances in diabetes management have provided patients with easier ways to monitor their blood glucose levels, deliver insulin, and transfer trend data to their providers. Since diabetes can lead to significant health complications, patients must be proactive in learning more about diabetes and actively engage in the management of their disease."
Could you have diabetes and not know it? One in four Americans with diabetes has it and doesn't know it. Take the American Diabetes Association Diabetes Risk Test below to see if you are at risk for type 2 diabetes. TAKE THE RISK FACTOR QUIZ, CLICK HERE.

To schedule an appointment with Central Baldwin Physicians, call (251) 947-2000.