Mobile Infirmary Receives Women's Choice Award® as One of America's Best Breast Centers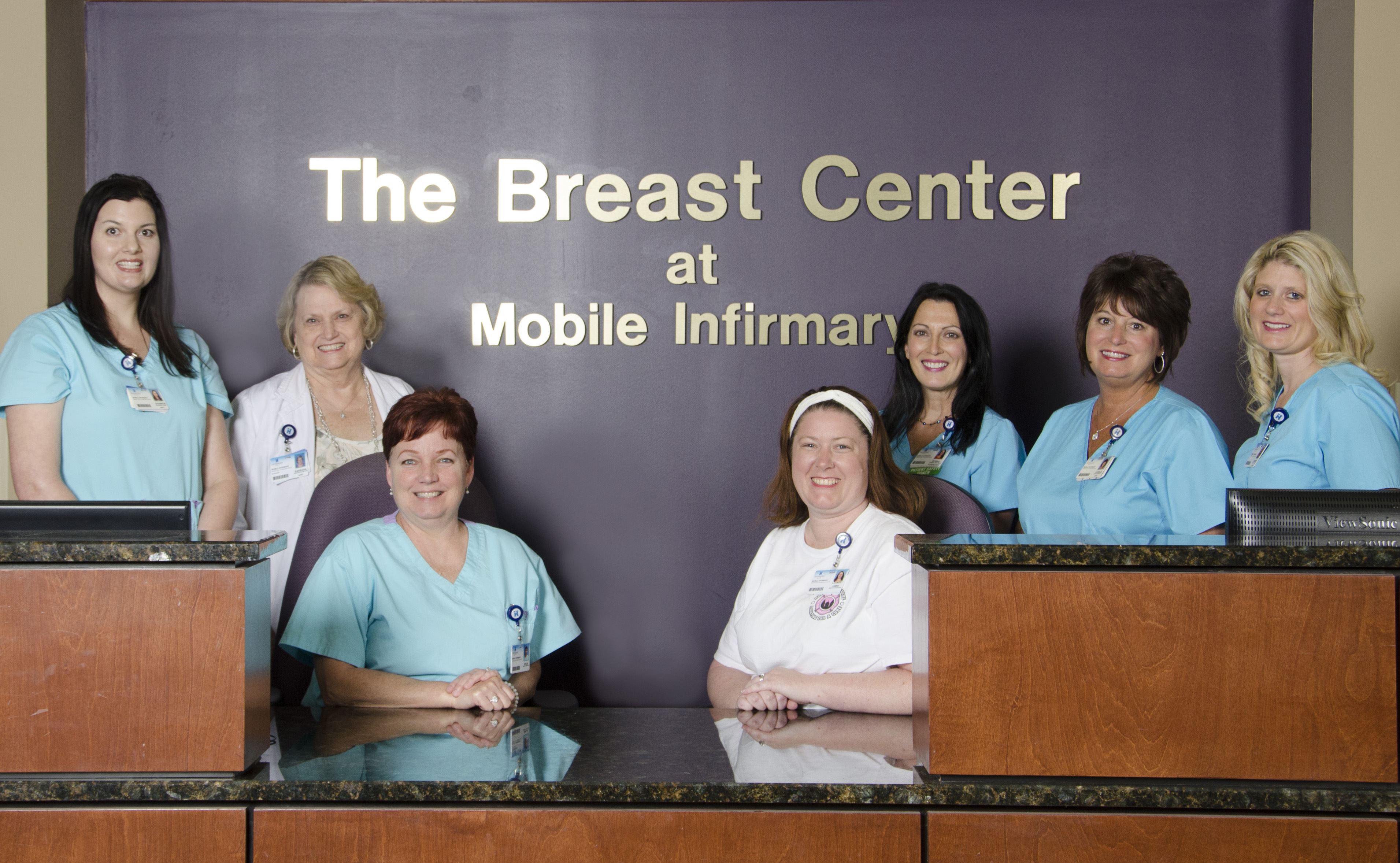 For the second year in a row, Mobile Infirmary has been named one of America's Best Breast Centers by the Women's Choice Award®, America's trusted referral source for the best in healthcare. The award signifies that Mobile Infirmary is in the top 7% of 4,789 U.S. hospitals offering breast care services.
"This recognition reflects our commitment to ensuring the highest quality of care for our patients," said Jennifer Eslinger, Mobile Infirmary President. "We strive to increase awareness about the importance of breast health and this award demonstrates Mobile Infirmary's strong commitment to women and their unique healthcare needs."
"Early detection and quality care go hand-in-hand when it comes to breast cancer," said Delia Passi, founder, and CEO of the Women's Choice Award and a breast cancer survivor. She knows from experience. As a victim of poor imaging, Passi's breast cancer was missed, causing her to suffer through a surgical biopsy and two lumpectomies until she finally had a mastectomy in 2003 at the age of 42.
"We created America's Best Breast Centers Award to empower women to make smart decisions for their breast care, from their very first screening to treatment if cancer is found," said Passi. "Based on my own unfortunate experience, I know the importance of choosing an accredited center with top-quality care to give women the greatest chance for a positive outcome."
The list of award winners, including Mobile Infirmary, represents breast centers that have met the highest standards of breast care in the nation as set by the National Accreditation Program for Breast Centers (NAPBC) and carry the Breast Imaging Center of Excellence (BICOE) seal from the American College of Radiology.
Additional Sources
Women's Choice Award
Why Mobile Infirmary was named as one of the Best Breast Centers in America:
Market Wired
Women's Choice Award® Announces 2016 America's Best Breast Centers to Help Women Find Quality Care
Globe News Wire
Women's Choice Award® Announces 2017 America's Best Breast Centers