Dr. Ashleigh Butts-Wilkerson honored a member of 2022's 40 Under 40 Class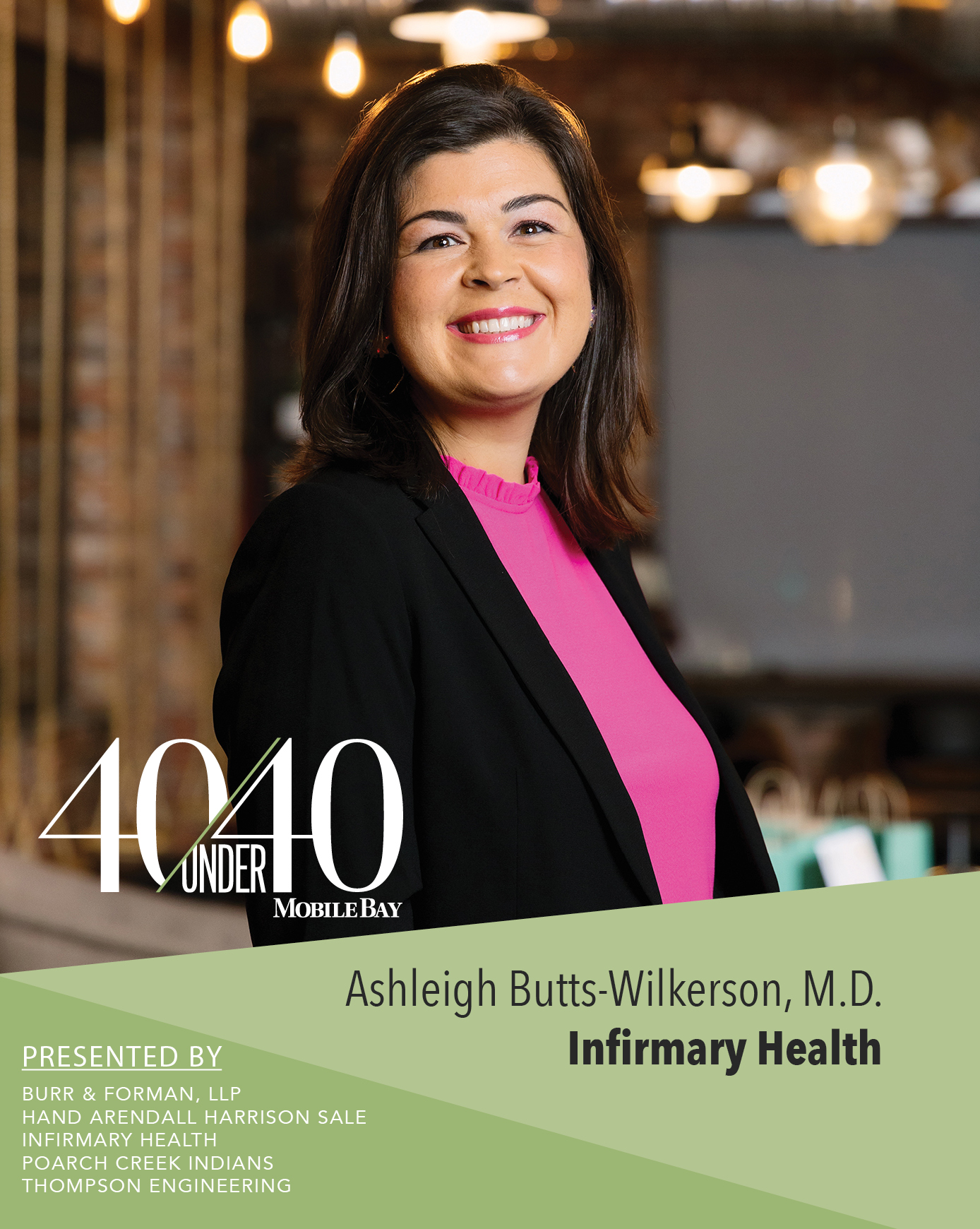 Congratulations to Dr. Ashleigh Butts-Wilkerson for being honored as a member of Mobile Bay Magazine's 40 Under 40 Class of 2023!
Ashleigh earned her medical degree from the University of South Alabama in 2012 and completed her education as chief resident in family medicine with the university in 2015. She practices with Diagnostic and Medical Clinics, where she sees the entire spectrum of family members, from young to old. In addition to physical health, she invests in the spiritual health of her community, particularly to young people. She and her husband are the youth pastors for Oak Park Church.
Alma Mater University of South Alabama
Hometown Frankville, AL
Spouse + children Jeremy; Ansleigh (9), Asher (7), Atalie (3)
Guilty Pleasure Anything from Flour Girls Bakery, Yellowhammer Coffee or Piped Dreams Macarons. I love sweets and Mobile has some of the best.
What did you want to be when you grew up? I have always wanted to be a physician. My mom tells of how even at 3 I would say I wanted to be a doctor.
What word would you use to describe Mobile to someone who'd never been here before? Eventful. There's always something going on.