Fuel Your Body with Delicious Recipes - National Women's Health Week
Category: Education
Posted On:
Written By:

Cheyenne Turner
A woman's body needs unique nutrition to fuel her through the day, including vitamins and nutrients such as vitamin D and calcium. Just in time for summer, Infirmary Cancer Care's registered dietician Cheyenne Turner put together these recipes specifically designed with women in mind: Corn, avocado and tomato salad; pomegranate-ginger granita and the always popular chicken fajitas with tricolor peppers.
Chicken Fajitas with Tri-Color Peppers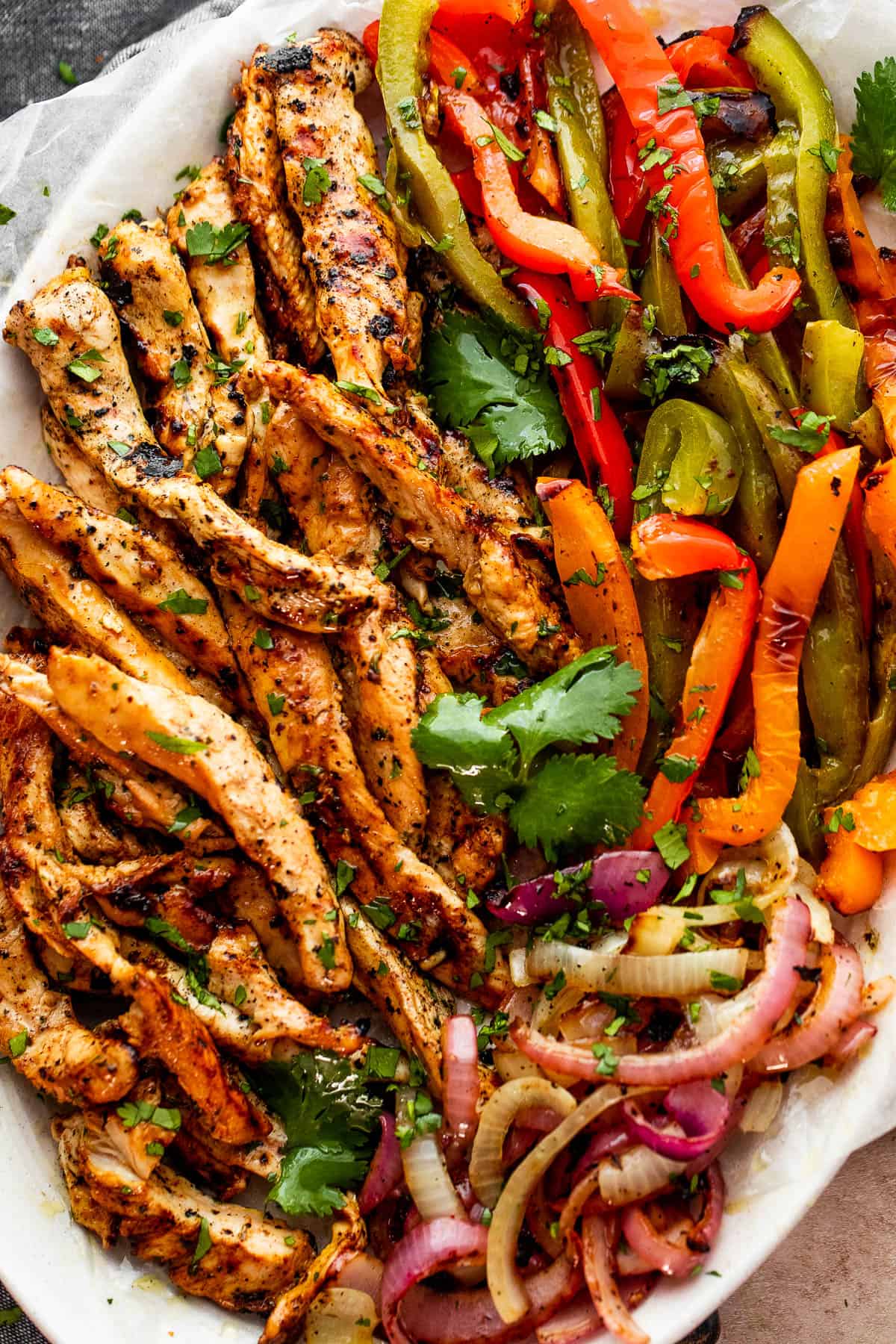 SERVES: 4
PER SERVING
CALORIES - 470
PROTEIN 32 G
INGREDIENTS
Juice of 2 limes
2 tbsps canola oil, divided use 3 garlic cloves, smashed
1 tsp chili powder
1 tsp ground cumin
1 tsp paprika
1/2 tsp dried oregano
1/2 tsp salt
1 lb boneless, skinless chicken breast, sliced into strips
1 large onion, sliced
1 large red onion, sliced
1 red bell pepper, sliced
1 green bell pepper, sliced
1 yellow or orange bell pepper, sliced
8 whole wheat flour or corn tortillas
1 avocado, sliced
DIRECTIONS
In a zip-top bag or bowl, combine the lime juice, 1 tbsp of the oil, garlic, chili powder, cumin, paprika, oregano, and salt.
Add the chicken and stir to coat. Refrigerate for 30 minutes or more, turning occasionally if possible.
Preheat the oven to 350 degrees.
In a large skillet over medium-high heat, add the remaining 1 tbsp of oil.
Saute the onions for 5 to 8 minutes, or until softened. Add the bell peppers and cook for 3 to 5 minutes.
Remove the vegetables and set them aside.
Remove the chicken from the marinade, letting excess drip off, and saute for 3 to 5 minutes.
Reduce the heat to medium-low, return the vegetables to the skillet, and saute for 1 to 2 minutes, or until the vegetables are heated through.
Meanwhile, wrap the tortillas in aluminum foil and bake for 10 minutes.
Spoon the chicken mixture onto the tortillas and top with sliced avocado.
DOWNLOAD PRINTABLE RECIPE CARD
Corn, Avacado and Tomato Salsa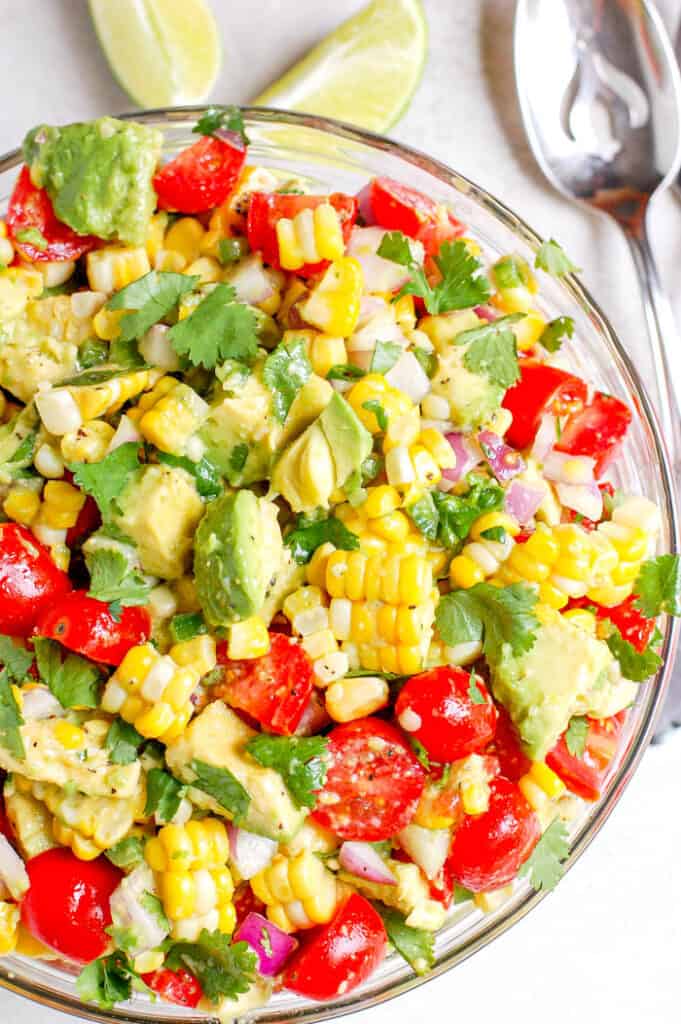 SERVES: 4-6
PER SERVING:
CALORIES - 180
PROTEIN - 4 G
INGREDIENTS:
2 cups corn
1 cup grape tomatoes, halved
1/2 small red onion, chopped
1 jalapeno pepper, seeded and finely chopped
2 tbsps fresh lime juice
1 tbsp olive oil
1 tsp ground cumin
salt and pepper
1 avocado, cut into 1/2-inch pieces
1/4 cup chopped fresh cilantro
DIRECTIONS
In a bowl, combine the corn, tomatoes, onion, and jalapeno.
In a bowl, combine the lime juice, oil and cumin.
Drizzle the dressing over the salad to lightly coat and stir gently to combine.
Season with salt and pepper.
Add avocado and cilantro and stir gently to combine.
DOWNLOAD PRINTABLE RECIPE CARD
Pomegranate-Ginger Granita
SERVES: 6
PER SERVING:
CALORIES - 130
PROTEIN - 0 G
INGREDIENTS:
1/2 cup boiling water
1 (3-inch) piece peeled fresh ginger, chopped
1/2 granulated sugar
3 cups - 100 percent pomegranate juice
DIRECTIONS:
In a measuring cup, combine the water and ginger. Steep for 30 minutes.
Strain into a larger bowl, discarding the ginger. Add the sugar and stir until dissolved.
In a bowl, combine the simple syrup and the pomegranate juice and stir to combine.
Pour into a 13-by-9-inch baking pan. Freeze for 1 to 2 hours, or until the edges and bottom turn to ice.
Using a fork, scrape the sides and bottom and stir to redistribute.
Return to the freezer and repeat every 30 to 60 minutes for 2 to 4 hours, or until the mixture is icy and light.
Continue to scrape the mixture occasionally until serving.
DOWNLOAD PRINTABLE RECIPE CARD
Share your cooking experience with us by tagging us on social media!