Congratulations to Dr. Chad Mcree, Dr. Kareem Bedeir and the Cath Lab Team at Mobile Infirmary on Utilizing an Impella Ventricular Support System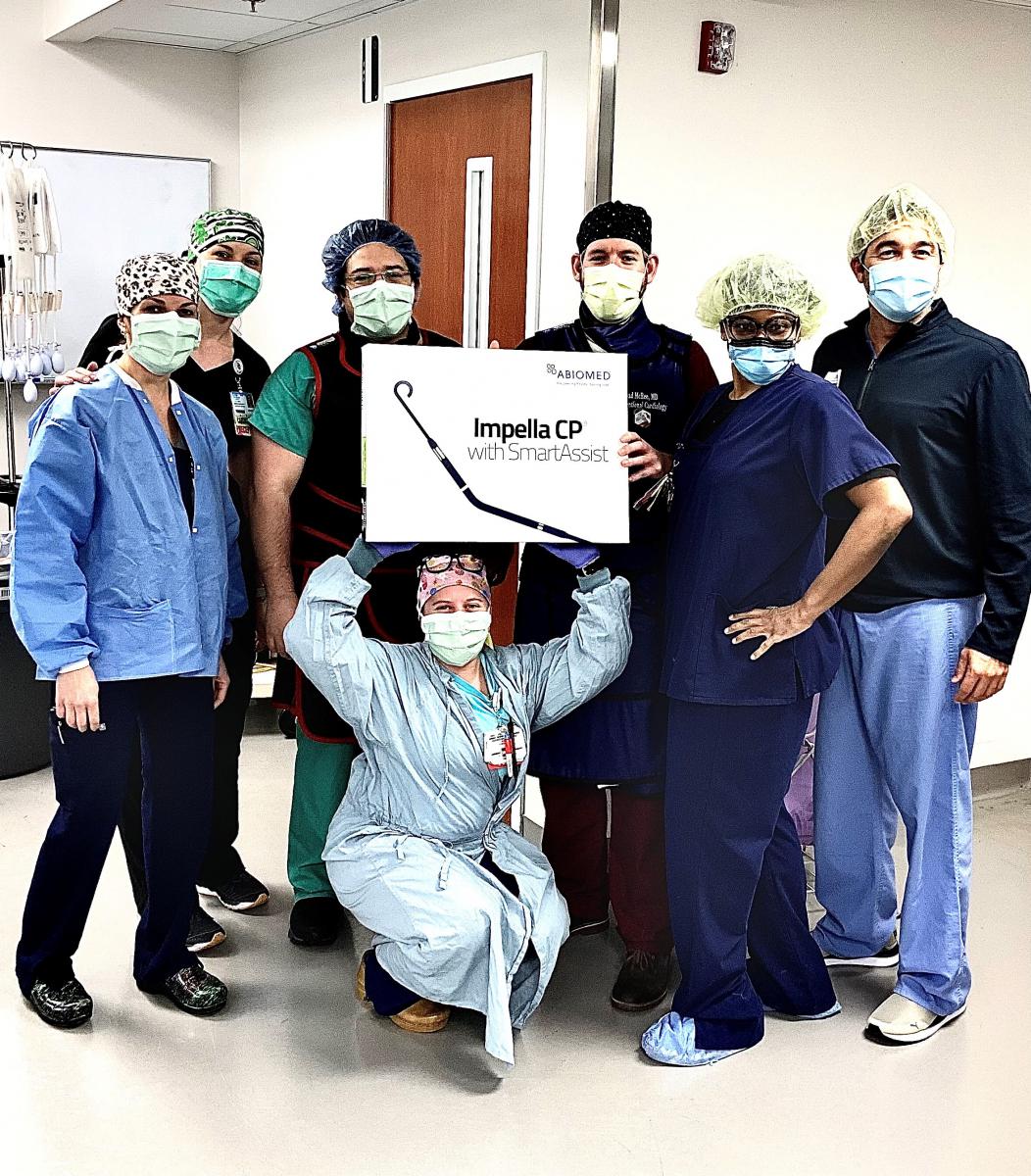 Congratulations to Dr. Chad McRee, Dr. Kareem Bedeir, and the Cath Lab team at Mobile Infirmary on utilizing an Impella Ventricular Support System--the first procedure of its kind from Tallahasse to Gulfport!
The patient was a high-risk intervention with a 70% Left Main Coronary Artery Stenosis. The use of an Impella CP Support System (ventricular assist device) was chosen for protection during the procedure, as the location of the lesion was critical, posing a significant risk of complication if the intervention was done without this protective device. What makes this case unusual is the access used for the insertion of the Impella device. Traditionally, this device is inserted via femoral access. In this case, that was not possible due to prohibitive anatomy, so the decision was made to obtain access and insert the Impella Support System via axillary access. To obtain this access, Dr. McCree enlisted the assistance of Dr. Bedeir, cardiovascular surgeon, to assist with the surgical aspect of gaining access. The patient experienced a positive outcome with successful intervention to the area of stenosis to 0%!
Pictured: Dr. Chad McRee; Dr. Kareem Bedeir; Brook Jones, RN; Jennifer Fuller, ARRT; Meghan Ladner, RN; Caroline Houze, RN; Jonathan Bowmen, Abiomed, Inc. Clinical Rep